Click on a horse for more details.
Jewels MFR

Sold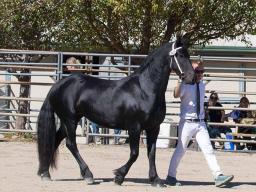 4 year old Friesian mare
Doaitsen 420 Sport x Sjaard 320
Dam: Afke
Jewels MFR is a beautiful and sweet studbook mare. She is in foal to Hessel 480. Jewels has a low 16.9 kinship and complements most stallions.
Elysee

Sold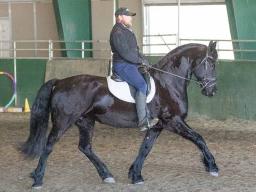 14 year old 1st Premie Crown mare!!
Folkert 353 x Sape 381
Elysee is our exceptional CROWN mare. She received a very high 80.5 on her IBOP and was Mare Champion out of ~15 mares at her keuring. She is an extremely talented mare that is safely forward thinking and is always excited to work. She was at 3rd level in dressage but has not trained in dressage for 2 years. She was an extremely successful broodmare, with every one of her offspring who were brought to a keuring as an adult, getting a ster or higher rating. She is very safe on trails (see her videos) and is a wonderful partner.